Webcasting and Teleconferencing
You can choose between:
Global Meet
InComm/Chorus Call
Issuer Direct
OpenExchange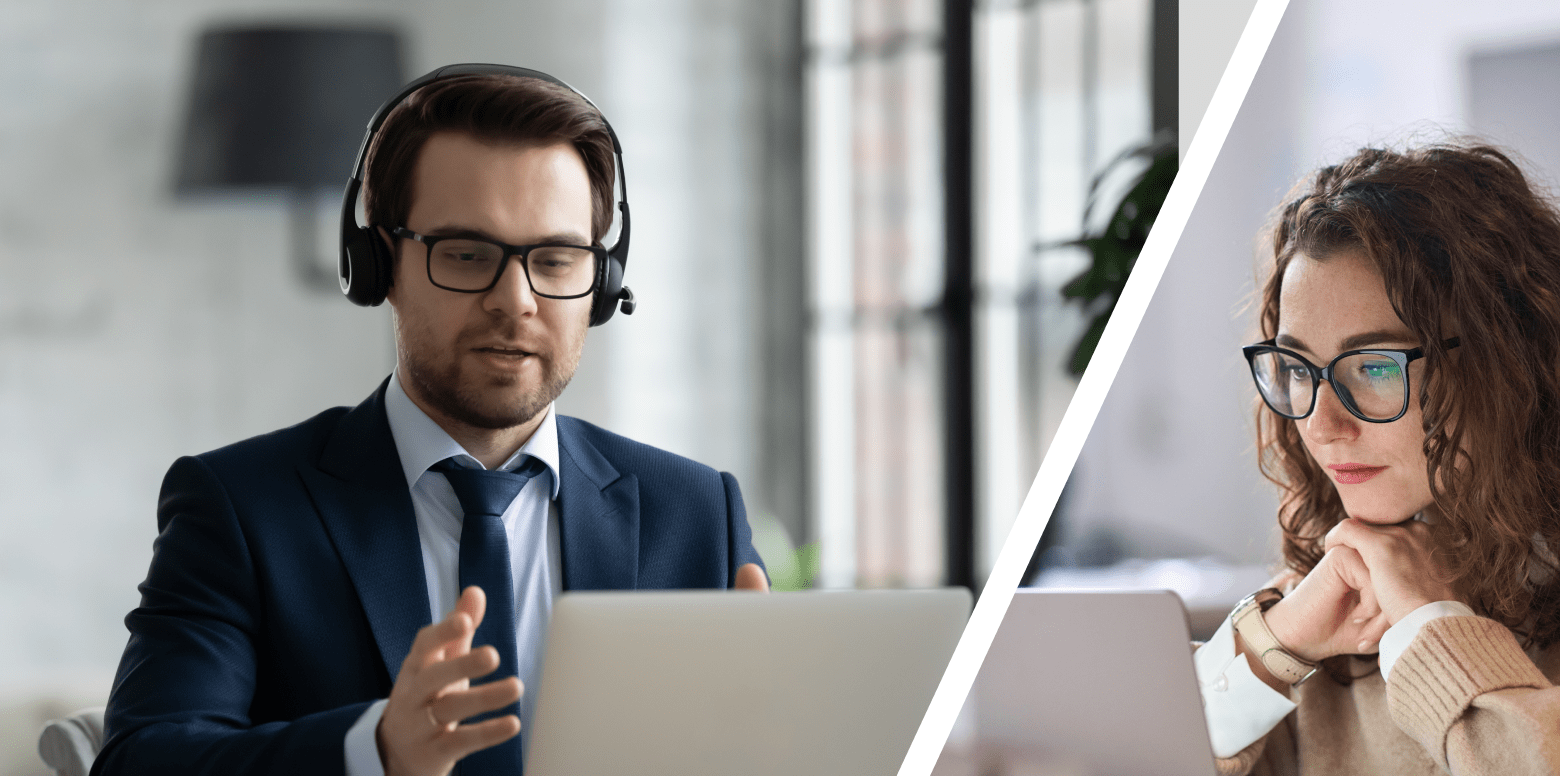 SmartWebcast
By adding SmartWebcast to your earnings webcast, should your webcast goes down, you can now switch from your primary webcast to the backup in real-time without participant interruption.
Download our SmartWebcasting brochure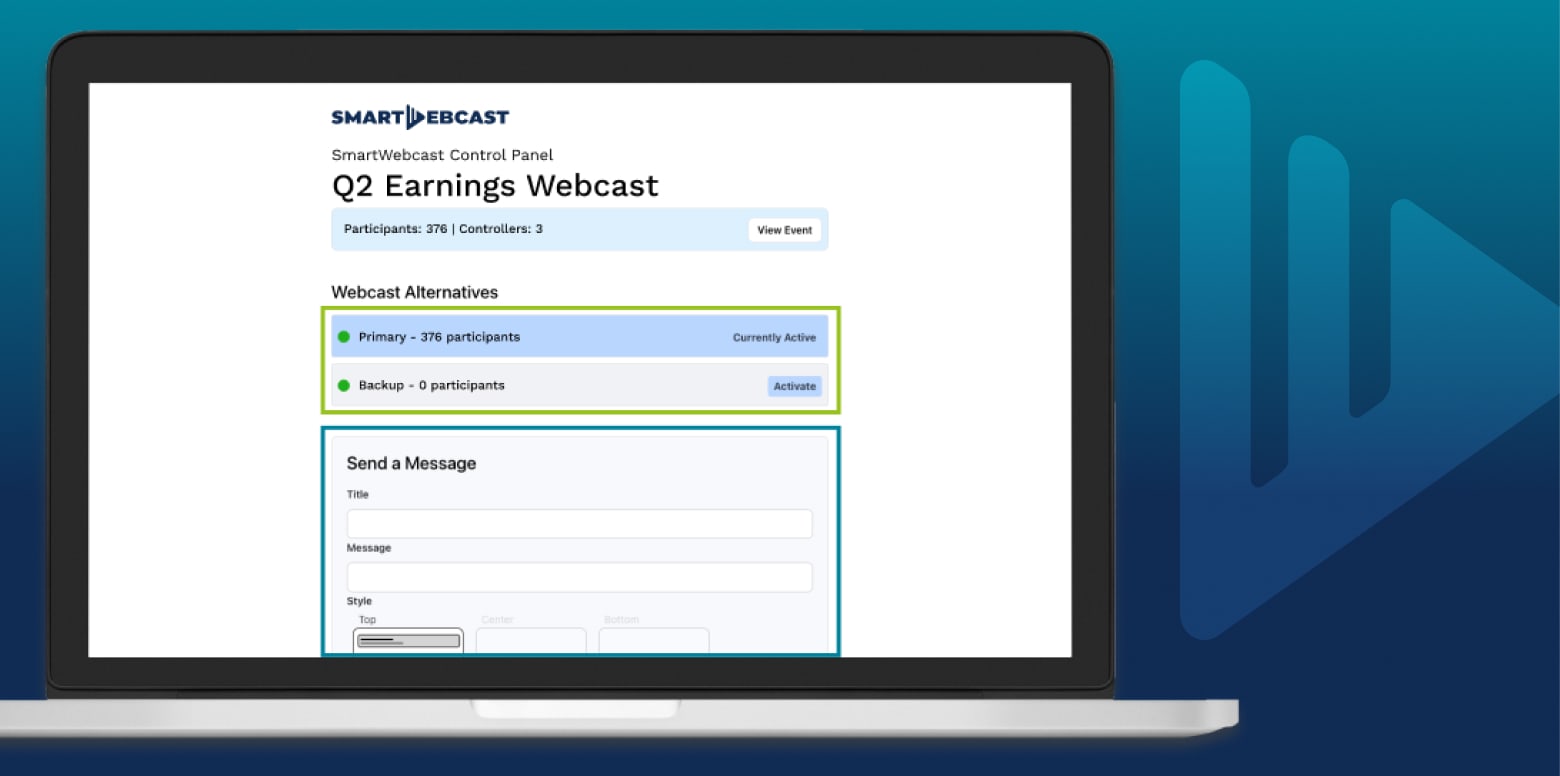 Equisolve Analytics
Actionable Analytics provides you with detailed visitor information and allows you to know who is visiting your IR website, the pages visited, and the documents downloaded.
Download our Equisolve Analytics brochure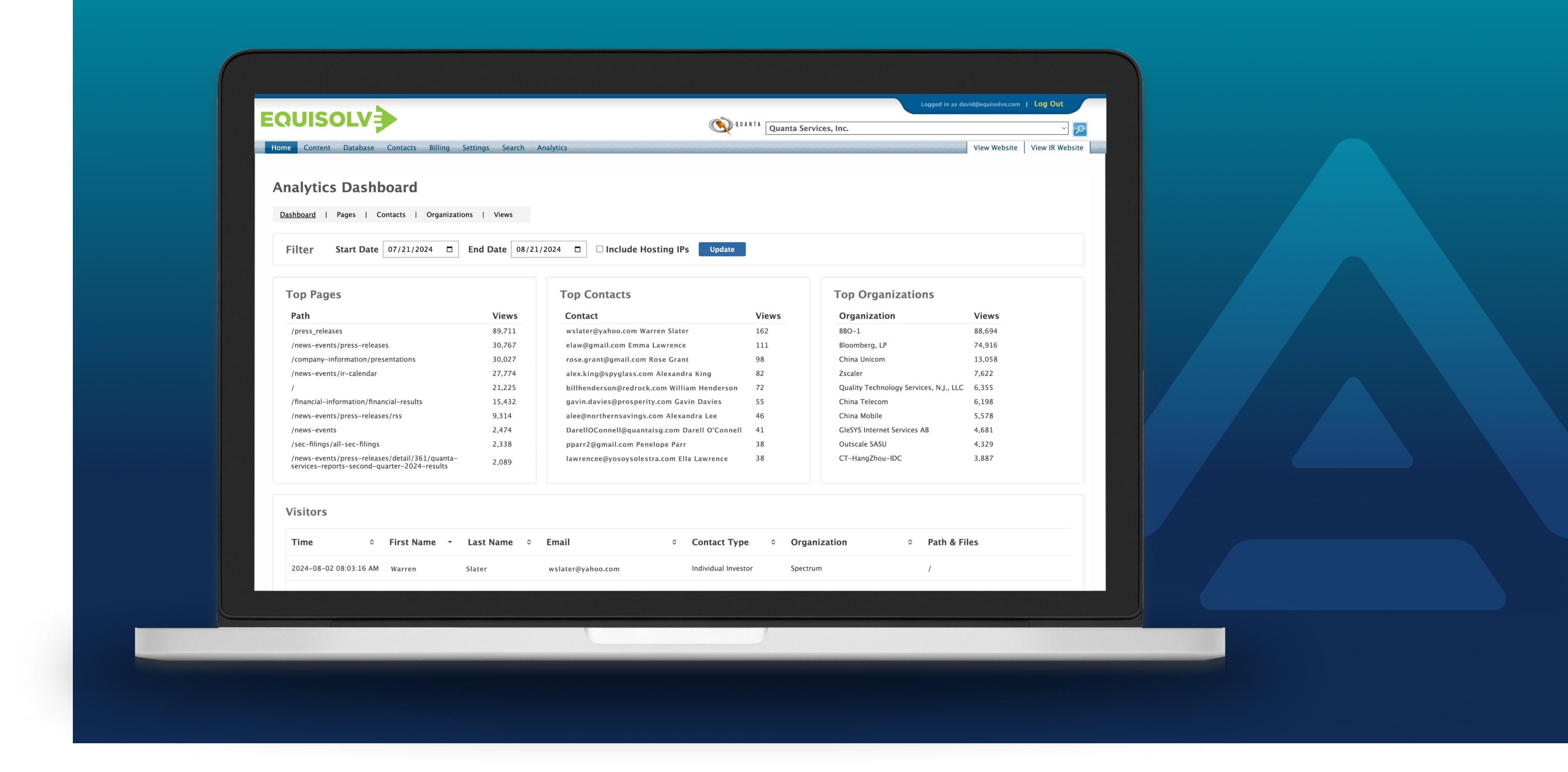 Studio
Imagine an investor or science-based audience that clearly understands your science, drug, therapy, or device. It's well within reach through mind-blowing 3D animation videos and illustrations and engaging storytelling rooted in concrete science with a production quality that rivals Hollywood.
Scientific Videos
We offer a range of science-based 2D and hyper-realist 3D videos specifically designed to help investors grasp the impact of your drug, therapy, or molecule.
Scientific Illustrations
We offer a range of illustrations and infographics for your website and presentations that add an extra dimension for investors.
Learn more about our Studio
Let's talk
Contact us today and rethink how you interact with your investors.